A trip to Bread Island
This is a fairly surreal comic that
H and Y
wrote for the
Quick Japan
Halcali special issue (which featured interviews I translated
a few months back
). Any clue what's going on in that last frame?(!)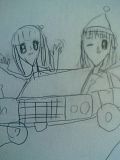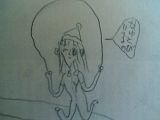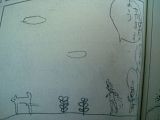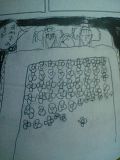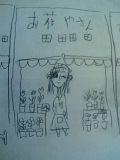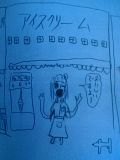 TRANSLATION
(read left to right)
1: The story of the trip to Bread Island
2:YUKARI "Look, i'm skipping!"
3:HARUKA "Amazing!"
4:Y "What kind of dogs do you like, Haruka?"
H "I like Shiba's"*
 Y "I like Chiwawa's"
5:"Woof woof woof woof"
6:H "It's a Shiba! Let's catch it!"
Y "Yeah!"
7:H "Let's give it a name"
Y "Chibi"
8:H "Goodnight, Chibi"
9: In a strange plot development, Yukari has suddenly become the owner of a flower shop...
10:...and Haruka is selling ice-cream, shouting "It's delicious!"
11: ?!
*I don't actually know what a Shiba is, so I don't know how to translate it into English. It's written in hiragana, which suggests it's a Japanese breed of some kind.