The Chimpanzee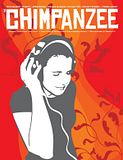 Love Like Pop
's
Rachael Kuan
has an article on Japanese hip hop (
Hold Out For The Teriyaki Boyz
) in this months issue of
The Chimpanzee
, which also includes a section on our two favourite popstars.
Print articles in English on
Halcali
are few and far between and all should be welcomed with two open arms.
Rachael's
article serves as a great introduction piece to the group and should hopefully help to push
Halcali's
western infiltration that one step further.
Whenever something in English comes up on this group it always raises the obvious question- exactly why haven't they received a release in Europe or the U.S yet? Can anyone think of a reason why, say, a Best Of wouldn't sell to the same group who bought that
Polysics
compilation, or, even better, the first
Plus-Tech Squeeze Box
album? With the likes of
Fantastic Plastic Machine
and
Supercar
behind them, all they probably need now is a small supportive push from
Sony
in the right direction.
Download The Chimpanzee (

Chimpanzee_5_lores.pdf

)